Refined Meeting Spaces in Denver
Host productive meetings in a neighborhood that sparks curiosity, where ideas grow, where productivity thrives. At Hotel Clio, teams gather in state-of-the-art meeting spaces with the support of attentive, reliable business services. It's where groups meet, surrounded by the effervescent energy of events in Cherry Creek North.
Premier Meeting Venues
Sophisticated rooms with natural light and private outdoor spaces with fireplaces elevate your meetings at Hotel Clio.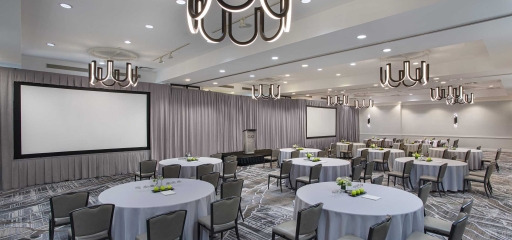 Grand Ballroom
3,120 sqft
Up to 360 guests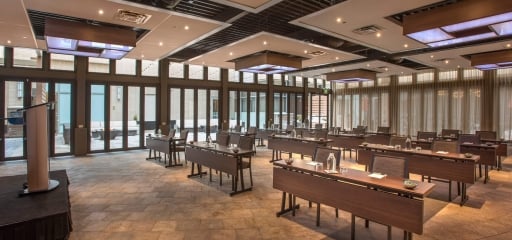 Fireside Ballroom
2,400 sqft
Up to 275 guests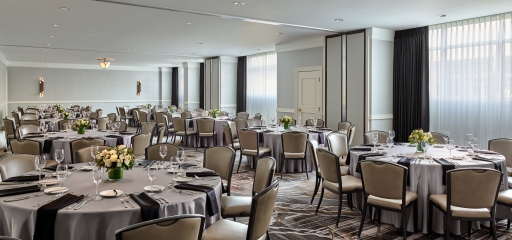 Bluebell Ballroom
2,175 sqft
Up to 275 guests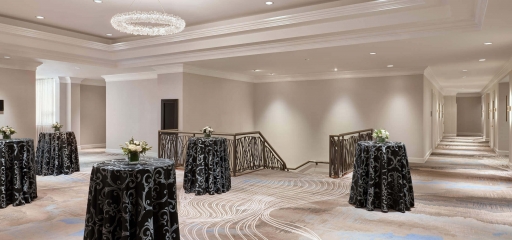 Event Services
From audiovisual solutions to professional planners, our award-winning service team is the best in the business for planning and supporting your Denver meetings.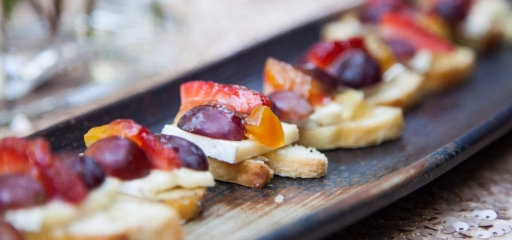 Catering Services
Let our experienced events staff bring our local knowledge and creative catering to your next gathering with casual buffets, formal plated meals, and stationed hors d'oeuvres.
Accommodations
Guests discover an elegant mix of business and leisure at Hotel Clio. Our guest rooms and suites include a comfortable setting with all you need for productive work away from the office. Feel inspired in rooms where natural light flows through large windows, with views of the Rocky Mountains in the distance. Once the work day is over, the inviting neighborhood of Cherry Creek awaits.
Why Cherry Creek
An indulgent neighborhood that mixes business and pleasure well. A place that's invited prospectors seeking rich experiences in Colorado. Cherry Creek is the place to discover something new, a lush neighborhood with high-end retail, local coffee shops, and boutique shops. It's a place to focus on you, with elevated wellness experiences. Let Hotel Clio inspire your visit to Denver.
Testimonials
Read what guests had to say on their online satisfaction survey, completed after a confirmed stay.
Best Hotel Property in Denver! Period.

"My company had a conference at this property last week and were treated like kings and queens! Rebecca Tobey in the Sales Office is one of the best I've worked with during my career. She navigated several changes to our itinerary — all with a cheerful attitude and professionalism. You will not be disappointed with the quality of service at this hotel."

-Jerri P

Like Going Home

"There is only one thing to say about the JW Cherry Creek. It is the best of the best. We stay there because the hotel is always comfortable and familiar. The JW Cherry Creek is staffed with well trained friendly people that are there to make you feel like family from the checkin to checkout. I recommend you take the time to enjoy all the amenities from the fabulous TORO restaurant to the spotless gym."

-Terrykurth

The Best of Everything!

"The J W has been beautifully redone. Their long time employees make it feel like home. Love that it is in the heart of Cherry Creek. You can walk to so many great restaurants & wonderful shopping. It will be your favorite place to stay."

-616Toni

Excellent, accommodating service!

"The service was really wonderful and accommodating. They allowed us to check-in early which was really nice, since it allowed us to get into Denver a lot earlier. The hotel is beautiful and in a great location in Cherry Creek. I really prefer this area compared to downtown Denver – much nicer/safer/cleaner. Hope to return again in the future!"

-andrew_sa1